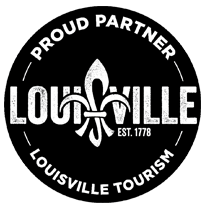 Welcome to Econo Lodge Downtown, the hotel in Louisville KY that can serve as your home base for business or pleasure in this area. When you stay with us, you'll find that the best of this city and region are close at hand.
We're close to top attractions including the University of Louisville, the Kentucky Fair and the KFC Yum Center, home of the Louisville Cardinals and special events throughout the year. This Louisville, Kentucky hotel is also near Kentucky Center for the Performing Arts, which is just a 10-minute walk away and off I-64, I-65 and I-71. Downtown shops and dining choices are all within easy reach.
Each room here includes a microwave, fridge, television and coffee maker. We also feature free wifi, a free hot breakfast, a fitness center and parking with in-and-out privileges for just 5 dollars a day. Not all downtown hotels provide you so many included or inexpensive amenities.
Staying at Econo Lodge Downtown Louisville also entitles you to earn points on the Choice Privileges rewards program, an industry-leading incentive to stay with Choice Hotel properties wherever you go. Why not reserve with us now and give us a try when business or pleasure brings you to Louisville? We're ready to serve you.
Business Travel
We're here to serve value-minded business travelers like you. If you're looking for a Louisville KY motel to meet your business travel needs in general or the most affordable of the hotels near downtown Louisville KY for discerning travelers, confidently depend on this Econo Lodge. We're your best selection of hotels near Louisville International Airport as well. We understand how challenging business travel can be, and we know you need a great night's sleep to be productive the next day. Plus, we hope you want you to have some fun while in the area because there's a lot to see and do. Won't you book your room now and stay close to everything that matters?
Family Travel
Families like yours can stay confidently with us. We're proud to be the most affordable and most comfortable of the family-friendly hotels in Louisville, Kentucky. You can depend on us when seeking hotels near Kentucky Fair, hotels near University of Louisville or hotels near KFC Yum Center in Louisville NY. We understand the unique needs of families. Family travel is meant to be fun, but so often it can be a real chore because of having to deal with children, unfamiliar places and bad hotels. Forget the problems and focus on a great experience when you reserve this Econo Lodge. Won't you book right away for a great stay here?
Affordable Hotel Stay
Affordability is key here. When seeking affordable Louisville KY hotels, please don't overlook this Econo Lodge, a comfortable place to stay that's right where you want to be in this beautiful and busy area. If you're looking for Louisville, Kentucky hotels downtown or near the airport, we're indeed a smart option. In fact, we're your affordable option no matter what part of the city or region is drawing your attention. Depend on us when you want a hotel that you can afford easily but that doesn't cut corners a true value. From good curb appeal to a pleasant lobby and excellent rooms, you'll like what you see when you come to us.
Safe & Peaceful Stay
Relax and enjoy your time here. If you don't feel safe and can't get some rest, nothing else matters. For a safe and peaceful stay in our area, select us above other hotels in Louisville KY and motels in Louisville KY and find that We're a place where you can depend on quality every time. No matter your reason for coming to this area, we'll do our best to meet your needs while exceeding your expectations. We understand the importance of a safe and peaceful stay, and that's what we offer to every guest, every day. Why not stay with us and experience the Choice Hotels difference in Louisville? You'll be glad you did.